1.From the PC700 touchpad press the Admin button. Enter the administrator password and press Enter.
2. The Administrator Main Menu screen will display.
3.  Press Network Setup. The Network Setup screen will display.
4.  Press WiFi. The PC700 will check to see if there are any Wi-Fi connections within range and display them in a list. Note: Make sure the Wi-Fi Enabled is set to Yes.
5.  Select the desired Wi-Fi connection from the list.
6.  The Enter Passcode screen will display with a keypad.
7.  Using the master buttons to select upper case letters, lower case letters, numbers or symbols enter the passcode for the wireless network. Note: You may need to contact your network administrator for the wireless passcode information.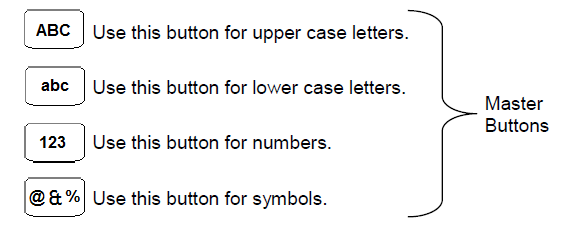 8. Press OK. A confirmation message will display when the PC700 is connected, press OK.
9.When finished press the back

button until you have returned to the home screen.