QuickBooks Desktop uses the PayClock Online agent to export time to your company file and to import information into PCO.  The agent must be installed on the same computer that the QuickBooks company file is installed on, and the PC must be turned on in order to communicate with QuickBooks.  
QuickBooks Online communicates directly to PayClock Online without the need of the agent.  You can communicate directly to your company file anywhere you have an internet connection.  Because the agent is no longer required, you can export without having to worry if a specific PC is turned on, and you can even export directly from a MAC. 
PayClock Online now supports QuickBooks Online, please see the differences below: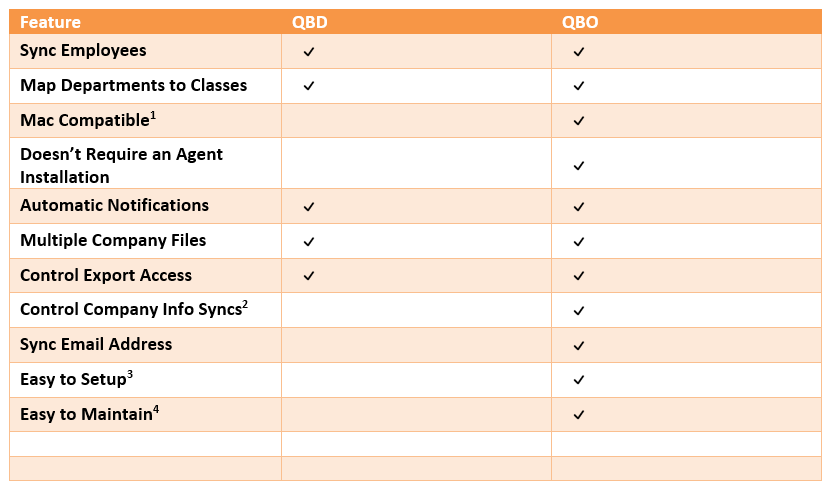 [1] The PayClock Online agent requires a Windows PC.  This makes QuickBooks Online the only QuickBooks product supported by PayClock Online that is fully Mac compatible.
[2] With QuickBooks Online, you can control which Company File will sync it's company info into PayClock Online. With QuickBooks Desktop, this will constantly change depending on which company file you last synced with.
[3] User no longer has to install the agent, open QuickBooks Desktop, and grant permissions.  Permissions are granted as soon as you authorize the connection.
[4] No worries about changing computers or locations as everything is browser based.