If your Lathem PC600 is stuck on a Loading Please Wait screen or constantly rebooting. Please attempt these steps to resolve your issue:
1. Power the clock down by unplugging the power adapter from the wall socket for 30 seconds, and then plug the unit in.
2. While the unit is plugged in please use a finely pointed object to tap the reset switch on the  back of the unit.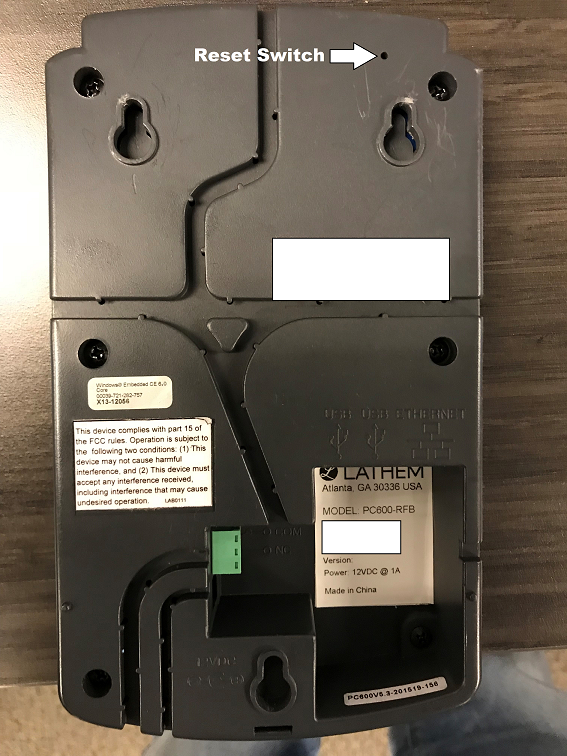 3. If none of the steps above resolve the issue, please give our technical support department a call at 404-691-0400 and have the serial number ready to give to our team.